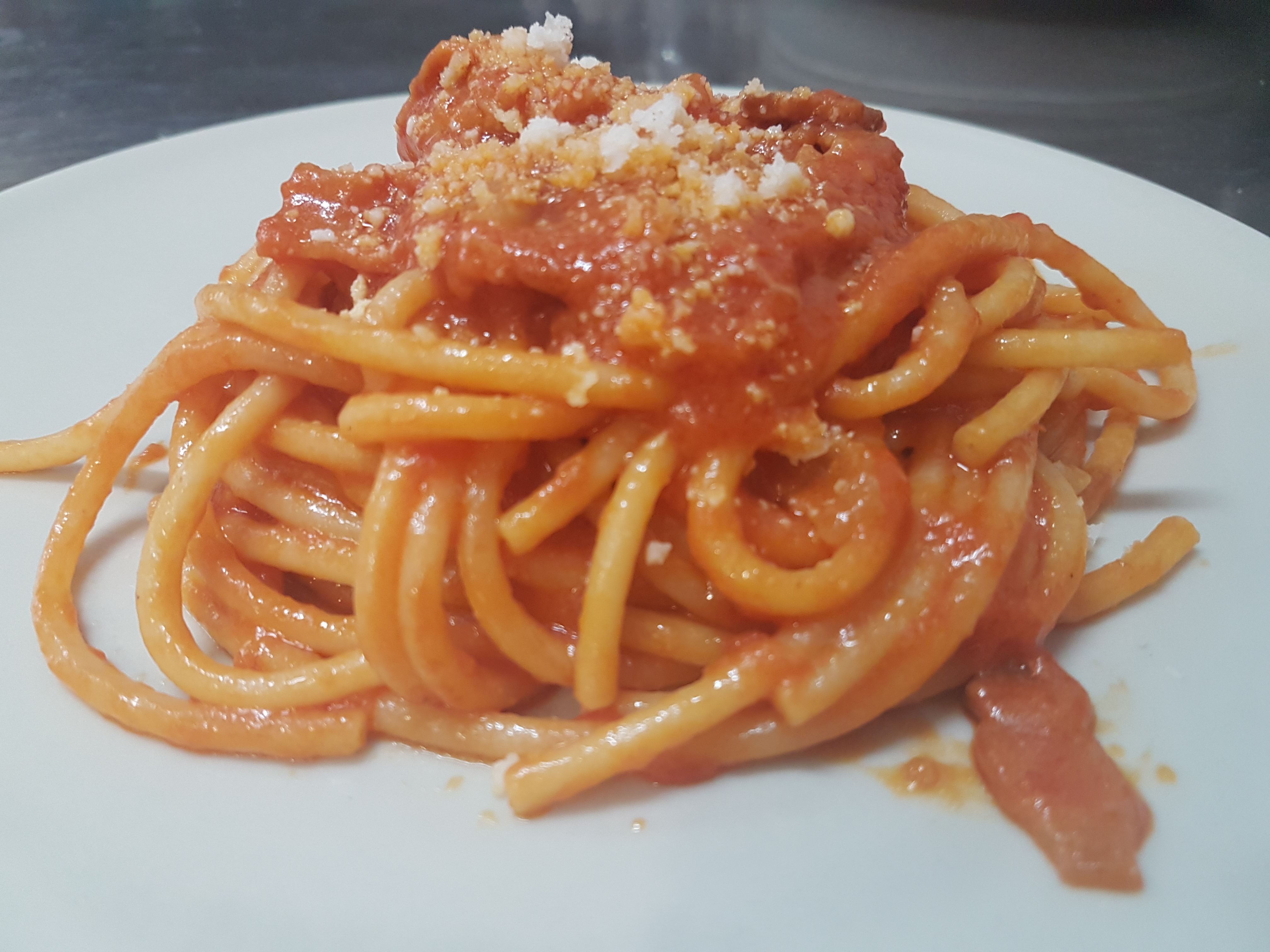 The tradition of typical Roman cuisine directly at your home thanks to the Recipes of Trattoria Vaticano Giggi. Today we have on the dish a must: bucatini all'matriciana.
Ingredients for 4 people:
- 400 g of bucatini
- 700 g of peeled tomatoes
- 120 g of Amatrice's seasoned pillow
-  80 g of strictly lazio pecorino cheese
-  20 g of fine cut onion
Preparation:
Put 3 tablespoons of extra virgin olive oil and the pillow in an aluminum pan, fry everything to make it crisp. Once you have reached the desired crispness, add the onion and blend with white wine. Once the wine is evaporated, cook the onion well, avoiding to find it in the sauce (the secret is to taste it only) and add the tomato (I recommend an espresso sauce!). Cook for about 10 minutes. Meanwhile, let's boil the water for bucatini and throw it in the pot for 10/12 minutes. After the cooking time, add the pasta to the sauce and keep it with a waterfall of pecorino cheese Apply using pliers for bucatini and a baking tray to pick up the sauce, now abound with another waterfall of pecorino cheese and serve at the table.
At this point ... good appetite!